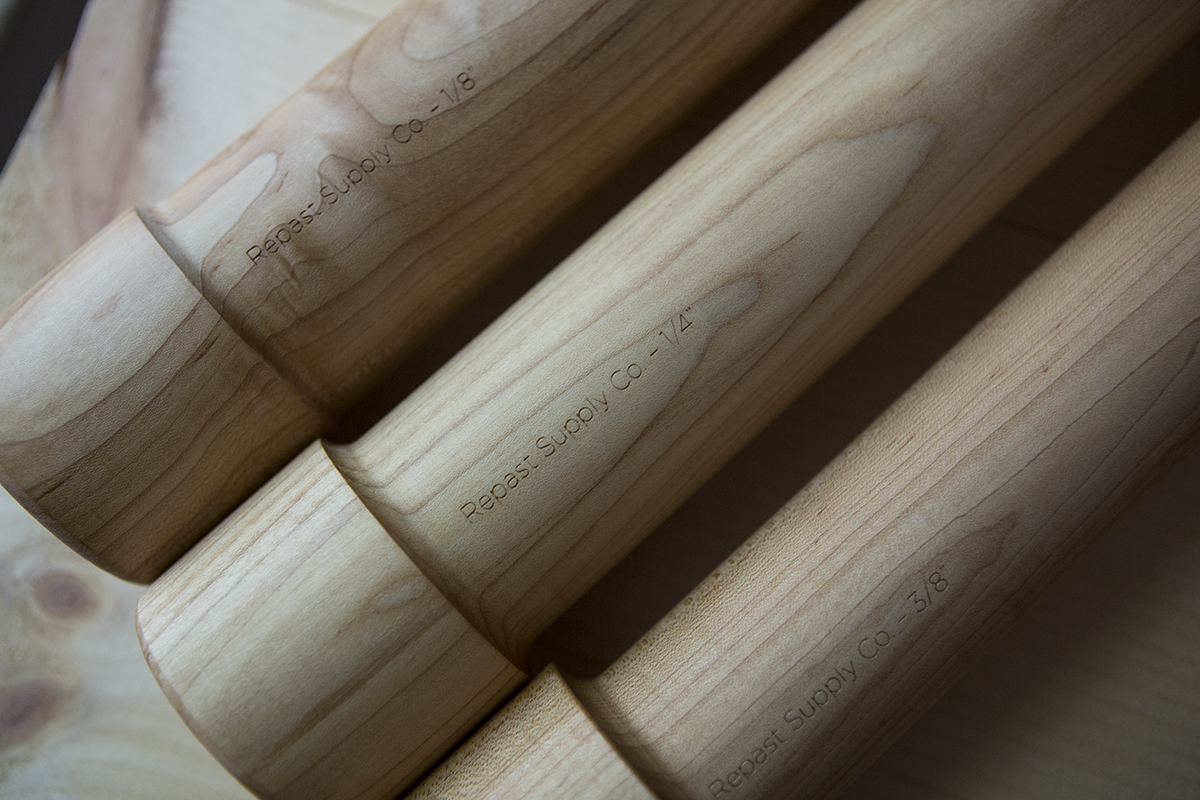 Dough Thickness Pin
The Baker's Rolling Pin, Perfected.
Rolls any sheet of dough to uniform thickness.

Pre-treated with food grade mineral oil.

Handmade in the USA from hard maple.

Overall length is 17.25".
We ship internationally! Delivery is 2-3 weeks from date of purchase.
CLEANING, CARE & SAFETY:
All of our serving boards, cutting boards and rolling pins are pre-treated with food grade mineral oil. We recommend that customers re-apply mineral oil with a toothbrush or soft cloth after every ~6 uses. The best way to clean our products is to wipe them down with a damp cloth immediately followed by a dry cloth. Never submerge any of our products in water or place in the dishwasher.